That's Aussie speak for "I'm on a smoke break", according the lads in The Chats.
Now I don't smoke, but generally in the afternoon, about an hour so after lunch, on workdays, I almost wish I did. Because workday afternoons are the worst, and Friday afternoons in particular.
I go into a real funk. And often my way out of that pit of despair is what I call the evergreens: the GIFs/memes/videos that I will always love and laugh at.
So feel free to post any that you swear by. Add descriptions or just plunk them down with no context. Hopefully we'll see some that are new to us. I'll start us off by posting some of mine, some of which I'm sure I've posted previously.
I've seen several Ozzy Man Reviews, but this is the one that kills me.
A cat GIF that sums up my reaction to each and every last-minute change from the client.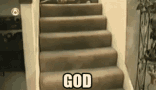 I call this GIF Kung Fu Chicken, and it certainly could serve as a metaphor.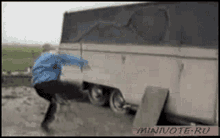 This stupid little clip from "Ice Age" pretty much sums up US politics for me.
And how did 2020 turn out (NSFW, or while eating)?
Have a good weekend, all.