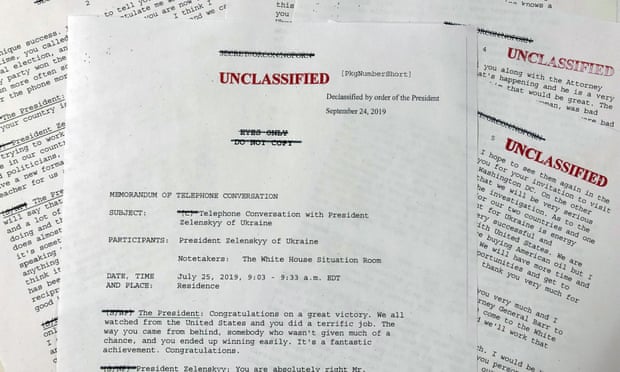 House committees released two transcripts on Monday comprising the testimony of former ambassador to Ukraine Marie Yovanovitch and senior official P. Michael McKinley, both of whom spoke on the dust-up surrounding Trump's call with Ukranian president Volodymyr Zelenskiy which is the focus of the ongoing impeachment inquiry.
Yovanovitch had discovered in 2018 that Rudy Giuliani had, with the assistance of his now-incarcerated associates Lev Parnas and Igor Fruman, as well as a lobbyist, Bob Livingston, mounted a campaign to disrupt her work and imperil her safety. She testified to feeling "threatened" when she discovered that Trump had told Zelenskiy that she would be "[going] through some things." She then sought help from Ambassador Gordon Sondland to the European Union, who had advised her to try getting on Trump's good side by "tweet[ing] out there that you support the president." Later, she would be called back to the United States by Mike Pompeo, citing safety concerns.
McKinley, for his part, testified that the lack of State Department support for Yovanovitch frustrated him enough that he decided to resign his position, which he had retuned to at Pompeo's behest. "To see the emerging information on the engagement of our missions to procure negative political information for domestic purposes, combined with the failure I saw in the building to provide support for our professional cadre in a particularly trying time, … I had no longer a useful role to play."
The transcripts came late in the day, after four Trump administration officials refused to cooperate with subpoenas from the House impeachment inquiry, and after Trump rejected the whistleblower's offer to respond to written questions posed by House Republicans. While Jesse Farrar's frustratingly prescient tweet has not yet failed to be correct, the jams are becoming more and more frequent for our crooked executive.